I simply love working on patchwork block, especially if it is from scratch. I mean without any ready pattern.
What I need is to determine the measure of the finish block and then what is the theme to follow...
Here is my 10 inch block (10.5 with seam) with 9-Patch theme
I made two, with different arrangement..
I am actually following this..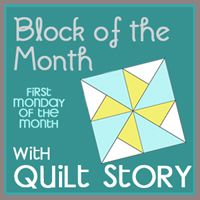 You can find details here
Regards;